Welcome to EZCabinetry, where we turn your kitchen dreams into reality with over 15 years of experience. Step into a world of captivating craftsmanship and enchanting design, where every detail is meticulously curated to create a space that is both functional and utterly breathtaking.
At EZCabinetry, we are passionate about bringing your visions to life. With our team of skilled artisans and designers, we transform ordinary kitchens into extraordinary works of art. Our dedication to quality and precision is evident in every cabinet, countertop, and fixture we meticulously craft.
Immerse yourself in the dreamy allure of our designs. Picture sleek, high-end cabinetry, meticulously hand-finished to perfection. Imagine luxurious countertops that beckon you to touch their smooth surfaces. Visualize the warm glow of carefully selected lighting fixtures that create an ambiance that is both inviting and awe-inspiring. We attentively consider every detail and remain mindful of your budgetary constraints.
But our commitment to excellence doesn't end with aesthetics alone. We understand that a kitchen is the heart of a home, a place where memories are made and shared. That's why we ensure that our designs are not only visually stunning but also highly functional, maximizing your space and enhancing your daily routines.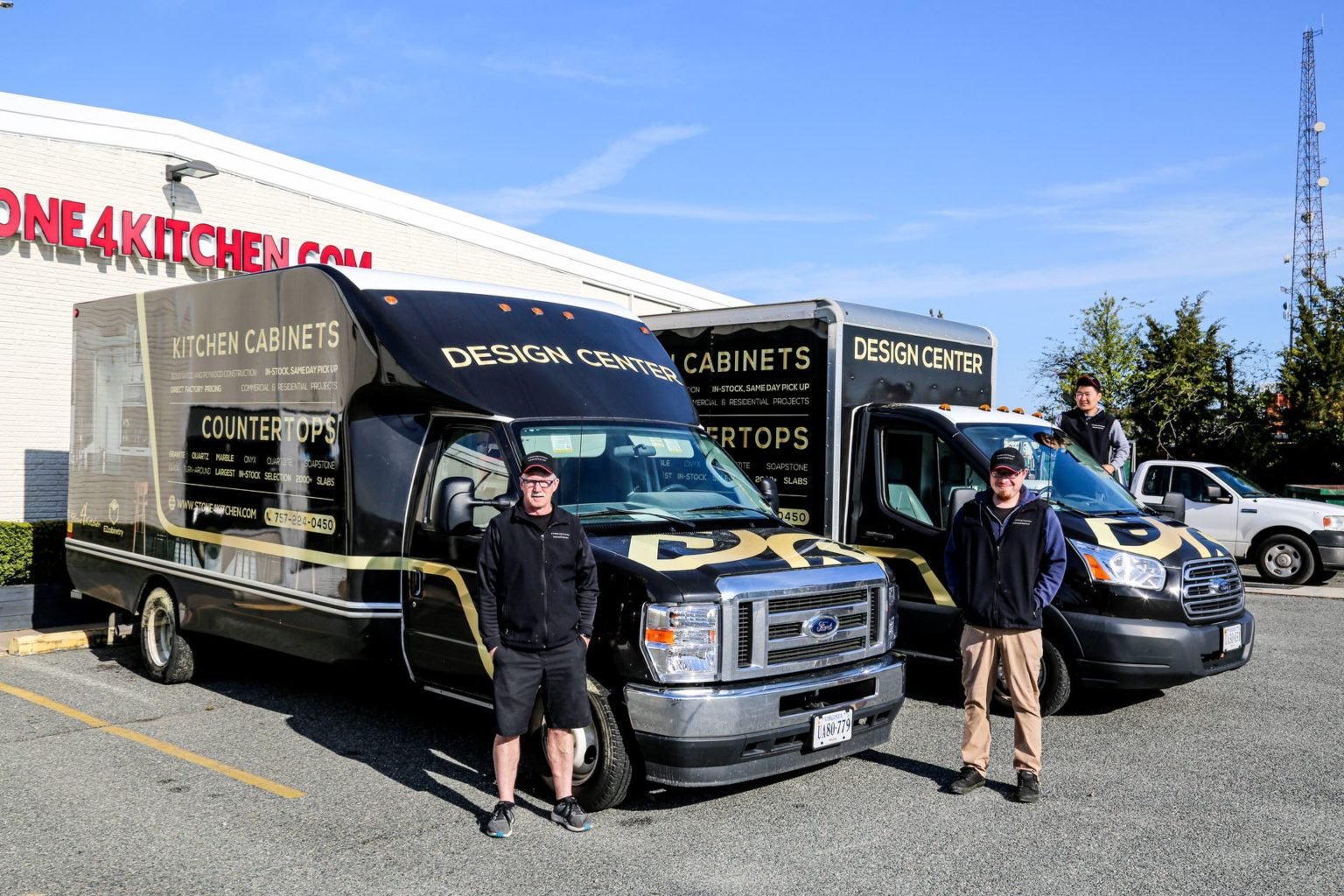 At EZCabinetry, we believe that the journey is just as important as the destination. From our first consultation to the final installation, our team is dedicated to providing a seamless, stress-free experience. We listen attentively to your desires and collaborate closely with you every step of the way, ensuring that your dreams are transformed into a reality that surpasses your expectations.

As you embark on this extraordinary adventure with EZCabinetry, you can rest assured that our commitment to your satisfaction is unwavering. Our friendly and professional team is here to guide you, offering expert advice and personalized solutions that cater to your unique needs.
Experience the EZ Way and let us create a kitchen that transports you to a world of beauty and tranquility. Contact us today and let your dreams take flight as we embark on this captivating journey together.
Customer Happiness: We go above and beyond to ensure our customers' happiness. We prioritize their needs, provide exceptional service, and strive to exceed their expectations at every touchpoint.
We believe in fostering a relationship of trust and maintaining the highest standards of integrity. Our customers can rely on us for honest and transparent communication, fair pricing, and delivering on our promises.
We value teamwork and collaboration. We foster a supportive and inclusive environment where every team member's contributions are valued. Together, we achieve remarkable results and create a positive work culture.
We are committed to continuous improvement in all aspects of our business. We embrace feedback, learn from our experiences, and constantly seek ways to enhance our products, services, and processes.
We encourage creativity and innovation as key drivers of our success. We embrace new ideas, embrace emerging trends, and strive to push the boundaries of cabinetry design to offer unique and inspiring solutions.
We pay meticulous attention to every detail, ensuring precision and perfection in our craftsmanship. From the selection of materials to the finishing touches, we leave no stone unturned to deliver exceptional quality.
We are dedicated to minimizing our environmental impact. We proactively seek sustainable materials, implement eco-friendly practices, and strive for energy efficiency in our operations, all while reducing waste and promoting environmental stewardship.
We believe in empowering our employees by providing them with the tools, resources, and opportunities to grow both personally and professionally. We encourage a healthy work-life balance and support their individual development goals.
We are deeply rooted in our community and are committed to making a positive impact. Through volunteerism, charitable contributions, and partnerships with local organizations, we strive to give back and strengthen the communities we serve.
We believe work should be enjoyable and fulfilling. We foster a positive and friendly atmosphere that encourages laughter, creativity, and a sense of camaraderie. We celebrate achievements together and create moments of joy for our team and customers alike.
These values guide our actions and decisions as we work towards our mission of providing top-quality cabinetry solutions that enhance homes and exceed customer expectations.
At EZCabinetry, we pride ourselves not only on our exceptional craftsmanship but also on the talented individuals who make up our team. Allow us to introduce you to the friendly faces behind the scenes who are dedicated to bringing your kitchen dreams to life.
Our team is united by a shared commitment to delivering unparalleled customer satisfaction. We work collaboratively, drawing on each team member's expertise, to provide you with a personalized experience that is friendly, professional, and focused on bringing your dream kitchen to life.
From the moment you meet our team, you will feel their genuine enthusiasm and dedication to making your renovation journey easy and enjoyable. We believe that open communication, transparency, and a friendly approach are the keys to creating a positive and long-lasting relationship with our valued clients.
Get ready to experience The EZ Way, where passion, skill, and a customer-first mindset combine to deliver extraordinary results. Contact us today to meet our team in person and begin the exciting process of transforming your kitchen into a space you'll love for years to come.
Nora Munkh
Founder, President
Chris Purev
Designer/Web Developer
Ana Ferreira
Designer/Project Manager
Gina Hudson
Designer/Project Manager
Ashley Marie
Designer/Marketing Specialist
Forget about your problems!
Rely on our team and enjoy the time!
What People Think About Us

Excellent
4.8
★
★
★
★
★
Based on 43 reviews from
Samantha Scott
★★★★★
EZcabinetry and Stone4Kitchen made renovating our kitchen simple and affordable. Ana was wonderful in helping us design what we wanted. AJ and Josh demo'd and installed our cabinets in 2 days with great attention to detail. Stones4kitchen had our countertops within a week of cabinet install. Deante and Dekel installed the countertops and made sure it looked as seamless as possible! Highly recommend using these company's for your next kitchen renovation.
John Machamer
★★★★★
Ana was so incredibly helpful!! We came by near the end of the day and she gladly welcomed us in and walked us through the showroom. She was very knowledgeable in all the cabinet options and helped us design a beautiful kitchen. We will definitely purchase from here again! The experience was wonderful. Thank you Ana!!!
Carmen Garrison
★★★★★
I am so grateful to the entire team at EZ Cabinetry! They made my kitchen remodel a great experience! Ana is the best and the most amazing designer!!!The entire team made this process so easy and their professionalism and knowledge transformed my kitchen into a beautiful room to enjoy for years to come. Thank you all!!
lawrence purdie
★★★★★
EZcabinetry did a wonderful job on my kitchen. My kitchen is small, but Ana kept showing me different ways to improve my kitchen. Now I love it, thanks Ana.
Daryl Welch
★★★★★
EZcabinetry did an excellent job for us and I would highly recommend them. Ana was patient with us in helping us redesign our kitchen. The install went well and the installers were professional and very contentious in the daily efforts. We are very happy with the end result.
Alison McPherson
★★★★★
We had a great experience with EZCabinetry for our kitchen renovation. Ana was SO helpful in putting together a plan with us. Our kitchen has a HUGE fireplace in it which makes it difficult to design around and Ana seemed excited for the challenge which was a big change from two designers at other companies that made it seem like we were an inconvenience. Ana was open to our ideas for the layout and made great suggestions on how it could be made better for foot traffic / cooking with ease / etc. The installers were great and took their time to ensure everything was the way we wanted it. They even told us at the end of day 1 of the install to make a list of what imperfections we saw or questions we had and they would address them in the morning. Our kitchen looks great (photos will be uploaded once we finish our backsplash that we decided to DIY--don't make the same mistake we did-just hire Stone4Kitchen for that - it's been four months since our countertops were installed- we are just procrastinators LOL) and we are very happy with the quality of everything. Thank you to the entire team at EZCabinetry - we loved working with ya'll!
Steve Johnson
★★★★★
My Husband & I recently had some remodeling done in our new home, which included replacing all the kitchen cabinets & having a large Island built & new countertops installed. We were referred to EZcabinetry by a family member & we must say that they DID NOT DISSAPPOINT in anyway at all.I walked into the building one day to look around & met with ANA FERREIRA one of the Designer/Project managers who was so kind & excellent at her work. Ana worked with us from day one with designing & drawing up images from our current pictures (phone pic) that is & designing & bringing to life our dream kitchen in just a matter of minutes all on the computer screen.Seeing is believing for sure as the pictures will show & so the project began. From beginning to end which was done quickly, ANA, Chris & all her team proceeded to inform us with all the details of the work that would take place & provided us with excellent service & all within a timely manner. Thank you all for taking the time to work with us & providing excellent workmanship & quality work. we have already recommended several other family/friends to EZcabinetry & ANA's team.Thank You all for your kindness, Professionalism & for our Beautiful New Kitchen!! Enjoy the pictures to follow everyone.Sincerely, Steve &Janice Johnson
Kristi Pham
★★★★★
EZ Cabinetry is the best, hands down! From the design to the installation the experience was seamless. Ana the designer took our kitchen from drab to fab and I could not be happier!!! I am in love with the easy close drawers and extra storage space (thank you Ana). They even made sure the installation was complete for our annual Christmas party! Andy and Paul installed our cabinets perfectly and were courteous and very professional. DG installed our quartz countertops and added special touches to the backsplash, he his amazing! I would highly recommend EZ Cabinetry!!!!
Candy Parker
★★★★★
We highly recommend EZcabinetry. They were friendly and knowledgeable. We have a small space and the designer, Ana, was very creative in making every inch count. The installers were great and everything was done as promised. Thank you EZcabinetry!
Enerel Erdenebileg
★★★★★
G P
★★★★★
We bought both our cabinets and tops from Ez cabinetry and Stone 4 kitchen. AJ and Steven installed the cabinets and I regret not getting the names of the two guys who installed the granite. I just wish to thank you guys particularly Gina for a great experience. You guys did exactly what you said you would do and I'm very pleased, not only with the customer service but with the products. The installers were professional and knowledgeable and represented your respective company or side of the warehouse well.It is good to know good service and products are not history here yet. I couldn't be happier. The experience was worth every penny. I will definitely recommend you guys to other potential clients. Please continue to do what you do and how you do it.1. The design phase I was not expecting. I felt like I was the only client you had.2. The design was better than what I was thinking. Easy options and changes to meet my demands and budget without blinking an eye.3. Schedules were kept; people were present when scheduled.4. Phone calls and communications (from both companies) were outstanding; keeping me informed such as the guy doing the granite measurements calling me stating he was on the way.5. AJ and Steven's work was excellent and professional. Work ethic was something not seen much today.6. I can say the same for the granite installers; again I regret not getting their names. But, they were fast.7. The products are exactly what you said they were. Do I need all wood cabinets when MDF or particle board will do, well no, however, for the price why not have the best and have confidence on better materials? after all I'm sure something will leak sometime in the future and particle board is junk when that happens.8. Workmanship during install was fantastic. Shims, screws, saws, etc. were spot on.9. Everything was right the first time. The sink, faucet, granite edge, cabinet style, color and hardware...perfect!10. Nice people. People who act like they like what they do or at least want to do the best as long as it is their job.
Lateesha Mazyck
★★★★★
I TRULY enjoyed working with Ana. She is a true visionary!!! I gave Ana the freedom to design my kitchen utilizing the same layout. I was able to preview the "to be" kitchen in a matter of hours!!! EZ Cabinetry saved me thousands in comparison to refacing!! I definitely recommend EZ Cabinetry for your next remodeling project!
Tina Williams
★★★★★
Words can't express how grateful I am to the entire team for making my kitchen remodel a great experience. Ana, Chris, AJ, Stephen, DG, Andy and Paul, the entire team made this process so much easier and their professionalism and knowledge transformed my kitchen into a beautiful room to enjoy for years to come. Thank you!!!!!
Shelby Drumm
★★★★★
Ordered cabinets on a Friday and was able to pick them up Monday! Very professional staff and fair prices. Ana is a joy to work with and made the ordering process SO easy.Thank you guys for everything!
Megan Johnson
★★★★★
I was referred to EZcabinetry by my contractor. To this date I have only purchased my cabinets, not yet installed. EZcabinetry has beautiful cabinets at a reasonable price, a set collection which is helpful in making decisions. This was a lengthy process for me from start to purchase through my own doing, but everyone has been very kind and patient, walking me through the process as a first time home renovator. The process itself to purchase the cabinets is a breeze. Ana, specifically, was my saving grace and the gem of the company. She is the brilliance and brains behind the whole kitchen design. The way her mind works piecing together the cabinets within my space was effortless. She pays exceptional attention to detail, which I appreciate greatly. Many times I returned to the store for revisions. Through it all she was gracious, patient, and excited for my project. I would not have been able to see and think clearly with my renovation plan if it were not for her. You would be remiss to not seek her out.
MD Contracting
★★★★★
Gina and the Team at Ezcabinetry makes my job easy. A great wealth of knowledge for the latest designs and layouts. Definitely my go to for all my kitchen cabinet and vanity needs.I call them the Ezcabinet Angel's
Ni Tr
★★★★★
EZcabinetry is a hidden jewel for cabinets. From the design ideas to the execution to the follow up, the entire team is focused on "doing it right". So pleased with this company, I recommend it to anyone looking for a beautiful kitchen!
Chris Sullivan
★★★★★
Very friendly and the whole process was easy. Very reasonable price for their cabinets. Make sure you ask for Ana, she will ensure you get exactly what you want for your new cabinets. Ana is awesome!!!!!
Hope Carroll
★★★★★
Cabinets were installed beautifully! The delivery drivers were delicate with the cabinets. As well as the installers did an outstanding job and i'm happy with the final look. Definitely the best place to go when remodeling your kitchen.
Imani Ross
★★★★★
Ezcabinetry is definitely a company I would recommend! The prices were affordable and their communication was great. I couldn't be more satisfied.
Darden Barrett
★★★★★
EZ Cabinetry and its sister company, Stone4Kitchen, were amazing! Not only are their prices reasonable, but the quality is high. Further, the staff from the design team to the installers went above and beyond to make sure that we were happy with our end result. Special shout outs to Gina and Nicole for their amazing customer service!
Kyle.
★★★★★
Gina, Andy, and Paul were a great team! They have helped me create the perfect kitchen for my home. With a simple and easy process. From the design to the install, everything was flawless, and everything still functions and looks amazing. I usually don't do reviews but they deserve it!
Savage 5.0
★★★★★
The best place to go to when buying cabinets and countertops. Associates are super friendly and helped me build my dream kitchen! Cabinets were spectacular and I'm in love.
Maggie Meister
★★★★★
I have just started working with the family-run company. Gina was so helpful and enthusiastic about helping me. Plan to have them do my cabinetry and countertops.
Sallie Williams
★★★★★
Ana, Gina, Louis and Garrett are an amazing team. The Ana and Gina worked hard to make sure that I got my dream kitchen. Then Louise and Garrett put it all together to make my dream kitchen. Ana and Gina kept in touch from start to finish and made me feel as if I were there only customer. I love this company and would recommend them without reservation. Great Job Team!!!!
Thomas Fortunato
★★★★★
Jaren Wilcox
★★★★★
EzCabinetry was very easy to work with and the communication was excellent. Once we were able to come in and get the 3D visual of things, it really helped us figure out exactly the route we wanted to go with our cabinets. The turnaround of when we paid and when they were able to install was relatively quick as well. A few places we went to before said it could take 5-8 weeks for the cabinets to come in. Ezcabinetry was able to get ours installed in a little less than 2 weeks. The Installation team was very nice and professional as well. Would recommend them to anyone because they really helped with our dream Kitchen. Special thanks to Anna who helped me and my wife along this journey!
Cory Ramos
★★★★★
What a great team!! Friendly, knowledgeable group of people from start to finish. They also have a beautiful showroom. We couldn't be more pleased. Would definitely recommend. Thank you, EZcabinetry, for giving us the kitchen we always wanted.
Tori J
★★★★☆
Christina Peck
★★★★★
Ty in VA
★★★★☆
They made it right
Joanna Brown
★★★★★
Brian Steele
★★★★★
Gary Hill
★★★★☆
Namhai N
★★★★★
Gilbert Johnson
★★★★★
Nicole Taugner
★★★★★
EZ Cabinetry installed my new kitchen cabinets they are amazing! Easy to work with from start to finish. Help me layout the best cabinet layout for my small kitchen. The quality of the cabinets and the quality of work done at the time of install was so professional! I recommend them to everyone!
Bilguun Munkhbayar
★★★★★
jorge deleon
★★★★★
Nancy Jones
★★★★★
Enkhbat Purevjav
★★★★★