PARTICLE BOARD & MDF VS
SOLID PLYWOOD
Are you searching for the best yet most affordable wood composite to use for your kitchen or bathroom cabinets? You may be looking at different products on the internet and asking "what is the difference between MDF, particle board, and plywood?" You'd be surprised by how many people really don't know the difference. In this article, we'll explain which out of the three types of wood is the most affordable and strongest. Make sure you understand the pros and cons of medium-density fiberboard, plywood, and particle board to make your purchasing decision easy.
MOST POPULAR TYPE IS (OSB)
Simply put, particle board is a waste-wood product made by heat pressing wood chips, sawmill shavings, or even sawdust and resin together. To make the end product resistant to water, fire, and/or insect-proof chemicals are used including wax, dyes, wetting agents, and release agents. After the resin, chemicals, and wood scraps have been mixed together, the liquid mixture is made into a sheet.
CONS:
Low Strength
Cannot Support Heavy Loads
Not as Eco-Friendly as Wood CABINETS
Expands or Discolors Due to Moisture
MEDIUM-DENSITY FIBREBOARD
MDF stands for medium-density fiberboard, which is an engineered wood composite made up of wood fibers. Because the MDF is composed of small wood fibers, there is no visible wood grain, rings, or knots. The making of the composite uses the fibers, glue, and heat to create a tight bonding board. Both softwood and hardwood are used to manufacture MDF. Generally denser than plywood, this composition creates a stronger material for building. We use a veneer sealant to prevent water damage. Two types of fiberboard are moisture resistant (which is typically blue) and fire retardant.
PROS:
Low Cost
Denser & Stronger than Particle Board
CONS:
Heavy
Expands or Discolors due to moisture
Cabinet doors get loose in overtime
Less sturdy – screw holes expand
No wood grain (High exposure to stains)
Contains VOC (Urea-Formaldehyde)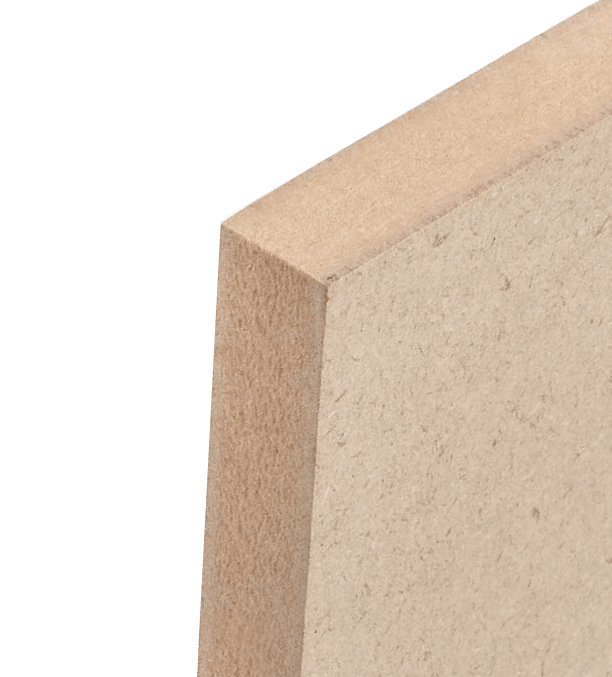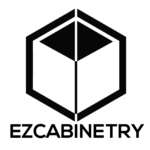 SOLId PLYWOOD construction
Plywood is considered one of the most ideal materials to build cabinets. Plywood has superior construction longevity because it holds screws and other mechanical fasteners more efficiently. It has superior tensile and shearing properties (meaning it resists pulling forces and side-to-side movement) and a slight advantage in compressive strength (ability to bear weight). Plywood also weighs less than particle board, which can be significant when hanging large cabinets. In addition, plywood holds glue joints together better than particle board and is more resistant to dents and scratches. Most of our cabinets feature 7-12 ply layers. These thin layers of maple or birch veneer are actually part of the plywood, as each veneer or ply is glued with its grain at right angles to adjacent layers creating strength and durability. This process of alternating the wood grain to create a structurally stable panel material is called cross-graining and has many key benefits as a durable cabinet material.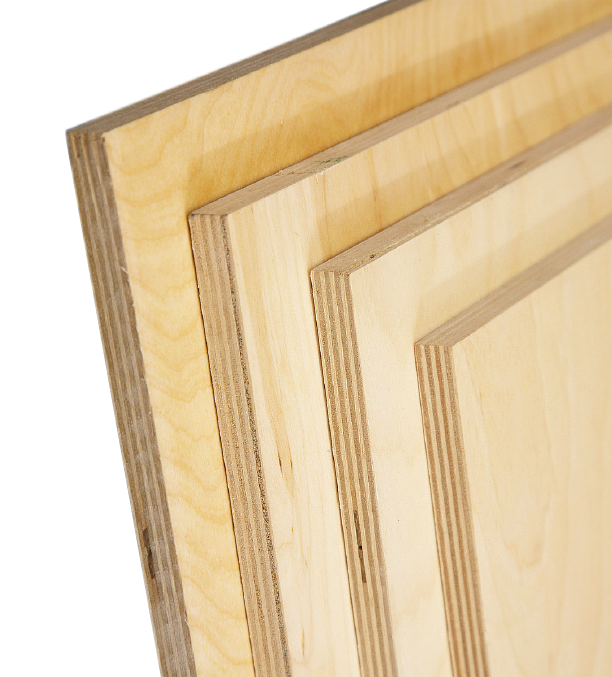 REASONS TO CHOOSE EZCABINETRY:
Low Cost
ECO-friendly
Similar price range with MDF, Particle board cabinets
Face frame and doors are built with with solid wood
Provides superior construction that is designed for longevity
Reduced shrinkage and expansion
Minimized tendency of the wood to split
Improved strength, increases overall dimensional stability
The compressive construction, more resistant to dents and scratches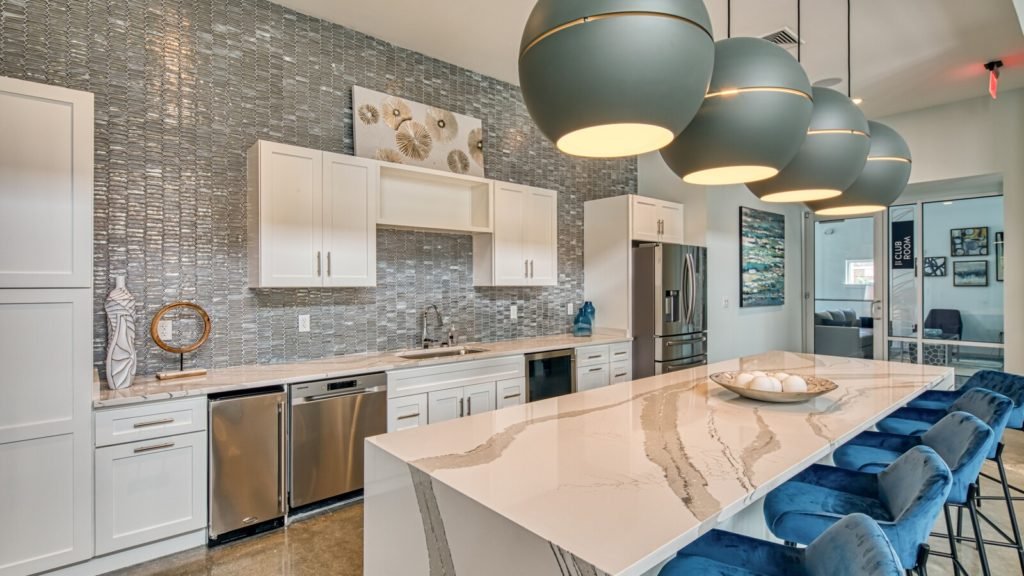 With regard to the cabinet hinges and drawer glides, plywood cabinet boxes are a wonderful, durable material for holding onto cabinet hardware. As noted above, plywood sheets hold screws, nails, and mechanical fasteners securely, which is particularly essential for cabinets that feature sliding drawers. Because cabinet drawers also use plywood material in the construction of the drawer bottoms and/or sides, it is crucial to use a durable material that can hold kitchen and bathroom goods of all weights and sizes including utensils and other necessities. Additionally, because drawers are handled so frequently, it is important that the drawer glides remain attached securely to the inner wood material for optimal function, including a smooth  open and close.