REMOVING THE

EXISTING CABINETS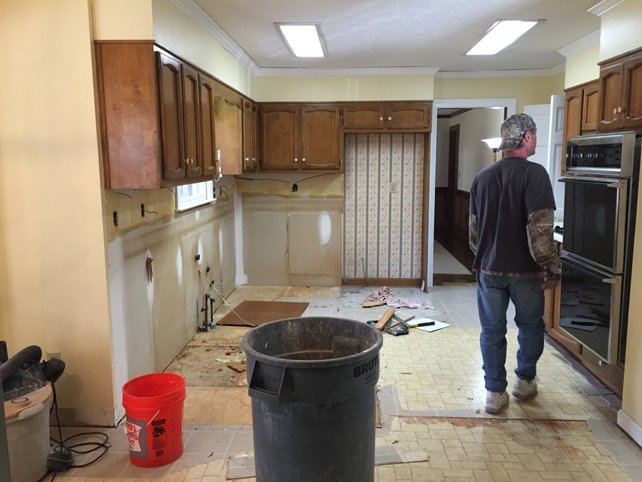 We take all the necessary measures to make sure you receive the best demolition services possible. From tearing apart countertops to gutting an entire kitchen. EZcabinetry does it all. We take kitchen demolition very seriously and work hard to ensure that every customer who chooses us for their demolition project has a positive experience.
Hiring a professional demolition service is the way to go. To get a quote simply contact one of our designers. Depending on a kitchen size the demolition costs may vary between $200 – $900.
Creating your dream kitchen starts with getting rid of the less-dreamy stuff you're currently stuck with. Even if you're hiring contractors to handle the remodel, making your kitchen demolition a DIY job is a great way to keep more money in your project budget. And just about any homeowner can do it. The job doesn't require any specialized skills and you probably already own all the tools you need. Click on the link below to learn how to demo a kitchen yourself.